Learn how to access support and help articles from within the MachineCloud dashboard.

In the bottom right hand corner of each of the pages on the Dashboard you'll find a coloured square (pictured above) with a chat bubble. Clicking on the square will open the Support Widget which you can use to search for keywords or phrases relating to anything MOVUS.
When you first open the Support Widget, you will be prompted to ask the MOVUS Support Robot a question or you can contact our support team directly.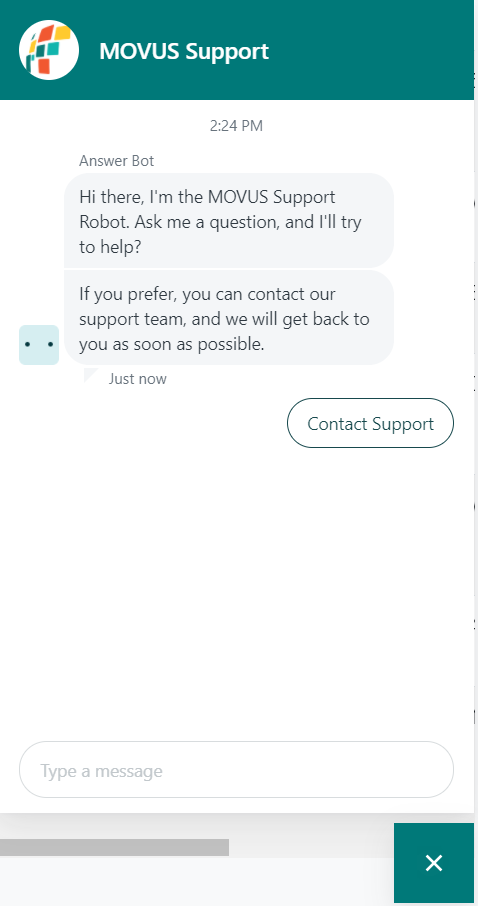 Enter a keyword/phrase into the message box and the robot tries to find help articles from our Knowledge Base that relate to your search. In the below picture we searched for "onboarding" and were presented a list of the support articles that were most relevant to that search.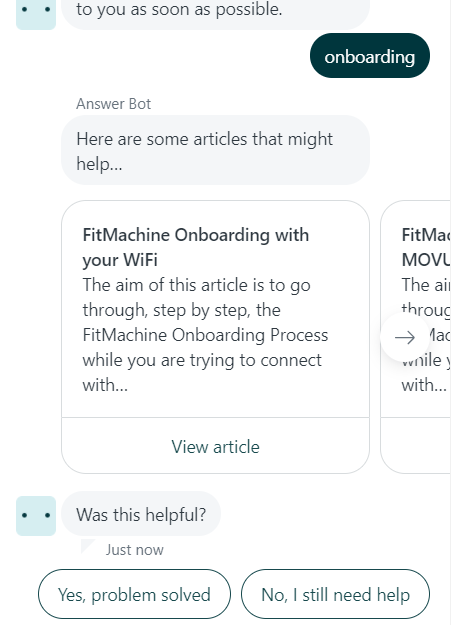 You can then click on the "view article" to open the relevant article in a new tab on your browser. Once done, press the X in the bottom right corner to close the widget. If your search didn't find any articles that you think are relevant then click the "No, I still need help" and try searching again. Or you can contact our support team directly to help you with your enquiry. Please fill out the information about your name and email address to make it possible to identify you for us to reply. MOVUS staff will reply endeavour to reply as soon as possible.