Learn how to add a new user and set permissions.
Note, only administrators can add new users to an organisation.
To add a new user to your organisation:
1. When you are logged in to the Dashboard as an Administrator account, click the user menu button in the top right hand corner and select the Users page.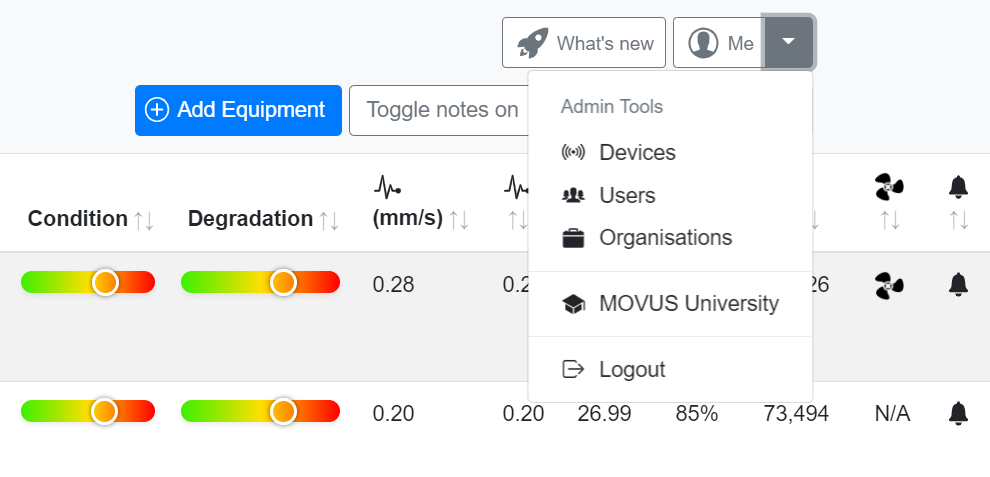 2. On the Users Admin page, click on the blue button with a plus sign which will open the Add User function

3. Input the new users' credentials into the relevant fields and click the check boxes to sign them up for Daily emails, Alert emails and/or Alerts via SMS at the bottom of the page. If you'd like your user to be able to view all equipment and onboard FitMachines, select 'Admin' from the drop down menu in the User Type field, otherwise select 'User'. Once you've input all information and updated the Notification Preferences, click on the green Update button at the bottom of the page.
Please note that only the Name, Email and User Type are necessary.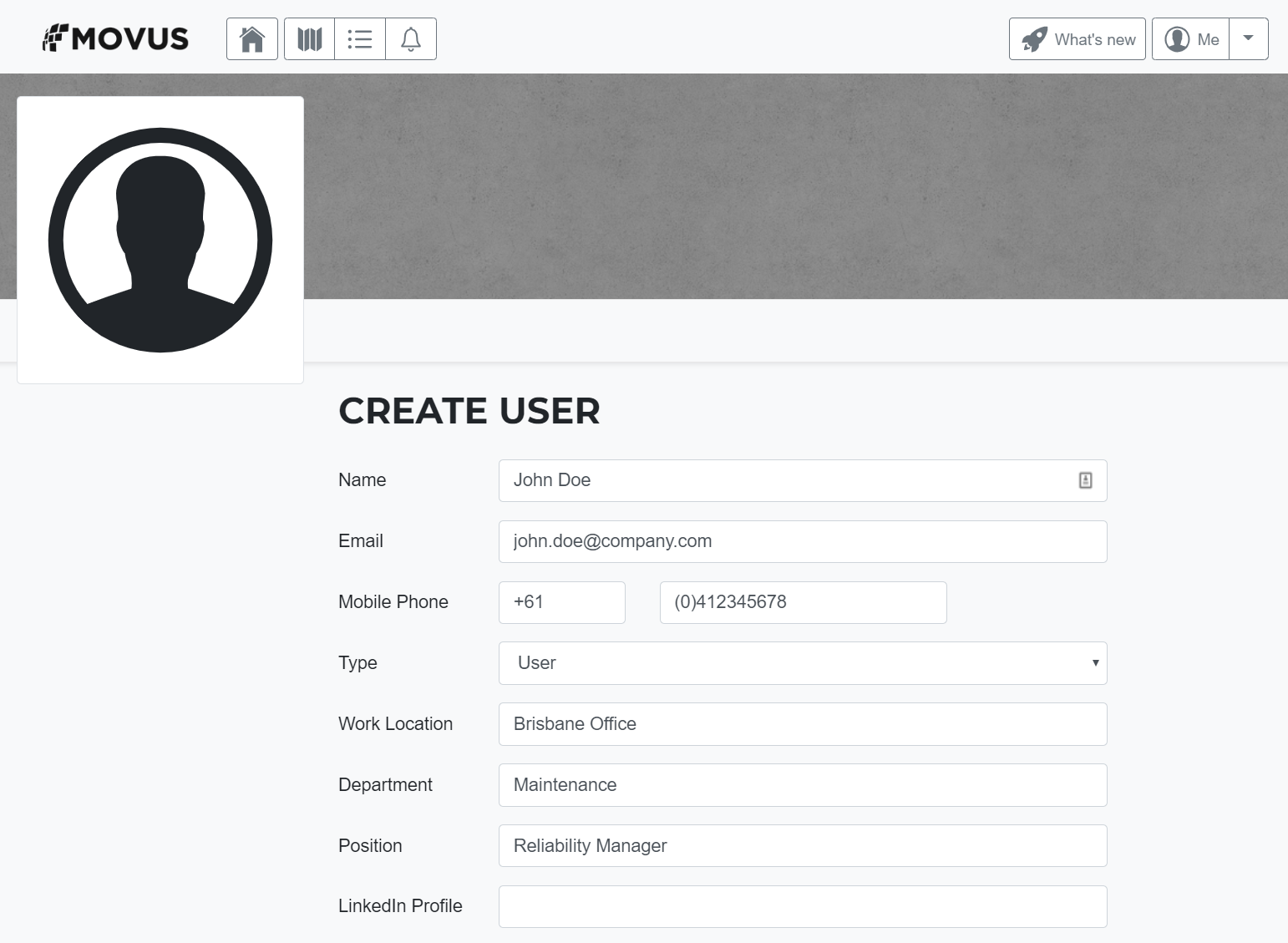 4. If you have created a 'User' account, you'll need to update the equipment this person can see. This is a handy way of ensuring staff only receive alerts for their areas of responsibility in the plant. You can use the filter window to highlight equipment at one site, in one sub-area or on an equipment-by-equipment basis and use the All/None buttons to quickly select all equipment that are subjected to that filter. Remember to click on the Update button at the bottom of the page to save changes.